Three Rivers Promise extends a great thank you to Kendra Dillivan Eldridge of Century 21!   As 2022 began, she challenged herself and other businesses to support the Promise.  Kendra pledged to donate 10% of her net earnings from every closing on the sale of a home in the Three Rivers School District to the Promise.   Last week she sent us her first payment on that pledge!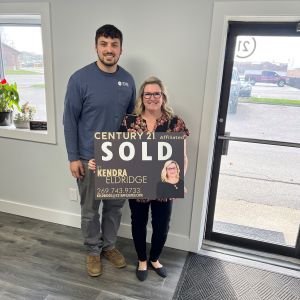 And now, this week, the Promise owes one more great thank you to the Hall Homes Team of Berkshire Hathaway.  On March 29, they publicly announced their pledge of $10,000, $100 from each of their 2022 closings.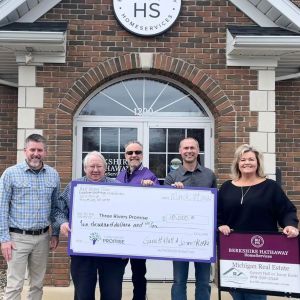 All three told us that they see the Promise as an incentive to families and businesses to locate in the Three Rivers area.  We truly appreciate their commitment to supporting the Promise, the value of continued education, and the Three Rivers community.
If you or a friend need a realtor, contact Kendra (Kendra Eldridge Century21) or Jenny and Garrett (Hall Homes Team).
(In the interest of complete transparency, Kendra is the wife of Mike Eldridge, president of Safety Glasses USA and a Promise board member.  And like Kendra and Mike, Jenny is my friend)