Thank you so much for being interested in the Three Rivers Promise. We are currently in our initial fundraising phase. Unfortunately, scholarship funds are not yet available. We plan to start accepting applications and awarding partial scholarships after we reach our phase one fundraising goal.
Please continue to browse our website for more information about the Three Rivers Promise. To help us reach our goal faster, please consider visiting our donation page. Any donation amount is greatly appreciated.
Our Mission:
To help graduates of the Three Rivers Community Schools achieve their goals by supporting their post-secondary education and training.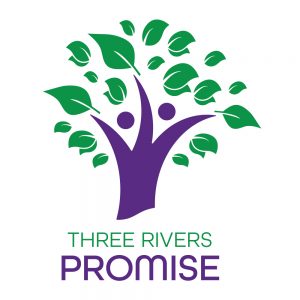 Our Vision:
To enrich the Three Rivers area to be an even more vibrant and nurturing community for families and businesses.
Helen McCauslin
Here is an article showing how valuable a trade school education can be. And this is the reason that the Promise will pay for tuition at a trade school as well as a college. Every [...]
Helen McCauslin
As you see in the photos, the evening was all it promised to be - good food and good company. The Three Rivers Promise's team of volunteers fed 416 Adults, 3 children older [...]
Helen McCauslin
Club members and Promise Board members met for the official presentation Tuesday, August 3, 2021. in front of the Three Rivers High School. The TRWC is celebrating its 130th club anniversary this year, and the [...]