Thank you so much for your interest in the Three Rivers Promise! We are currently in our initial fundraising phase, so scholarship funds are not yet available. However, we are well on our way to reaching our phase one fundraising goal of $3M. Once we achieve this goal, we will start accepting applications and awarding partial scholarships. In the meantime, please visit our donation page or donor wall of fame pages to see our current fundraising progress or make a donation. Thank you for your support!
Our Mission:
To help graduates of the Three Rivers Community Schools achieve their goals by supporting their post-secondary education and training.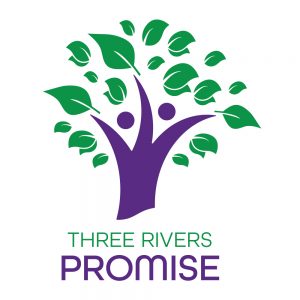 Our Vision:
To enrich the Three Rivers area to be an even more vibrant and nurturing community for families and businesses.
Helen McCauslin
Special thanks to this group of Three Rivers Community Schools employees, Rachel Kopka, Katherine Blakley, Randi Eggleston, Dolene Turner, and Blair Brindley who support the Promise with a payroll deduction from every paycheck they receive  [...]
Helen McCauslin
Kadant Johnson Announces $50,000 Pledge to Three Rivers Promise In Addition to Funding Match Challenges The Three Rivers Promise received a huge boost to its fundraising efforts this week when Kadant Johnson pledged $50,000 to [...]
Helen McCauslin
Thank you to the organizers and participants in the Jones Multi-family Garage Sale -- your hard work created a wonderful donation to the Promise of $2200!  Kudos to Hazel Crosbie and Karen Seager and all [...]