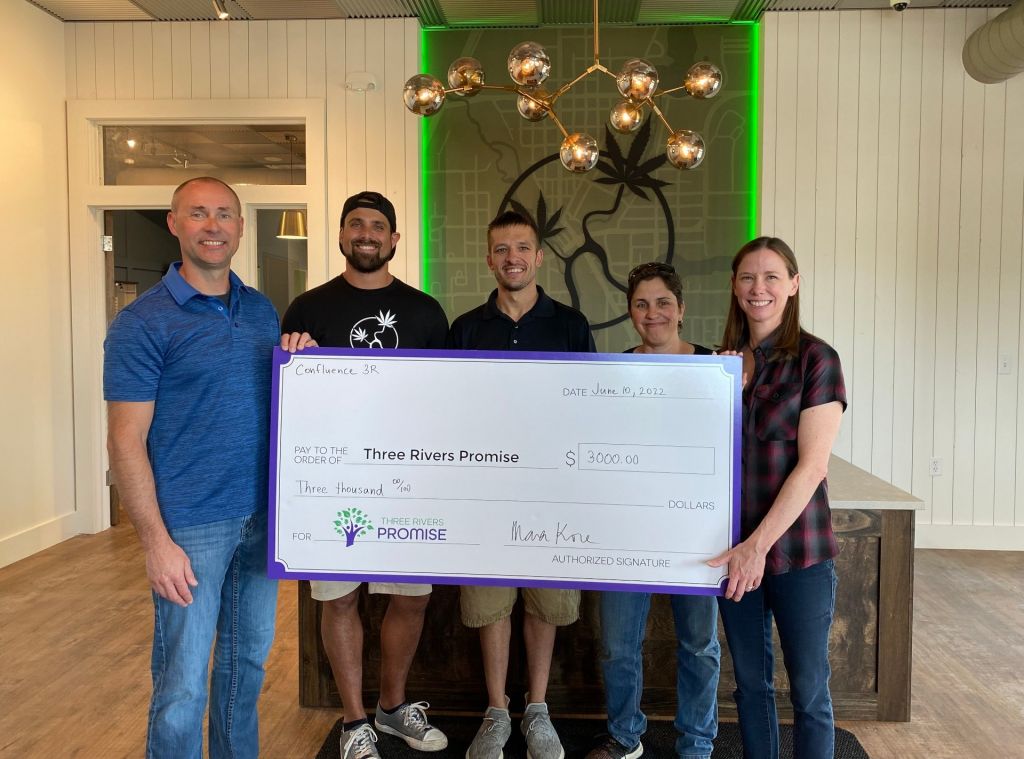 Mara Kore and the Confluence 3R team donated $3000 to the Three Rivers Promise on Friday, June 10th, a week before their grand opening event! The TRP board truly appreciates their commitment to making the Promise a reality and investing in the Three Rivers community.
TRP board members Michael Eldridge and Danielle Moreland received a tour of Confluence's new facility and walked away impressed. "It's nice to see an older building revitalized and repurposed.", said Eldridge.
We wish Mara and Confluence 3R the best of luck with their new business.