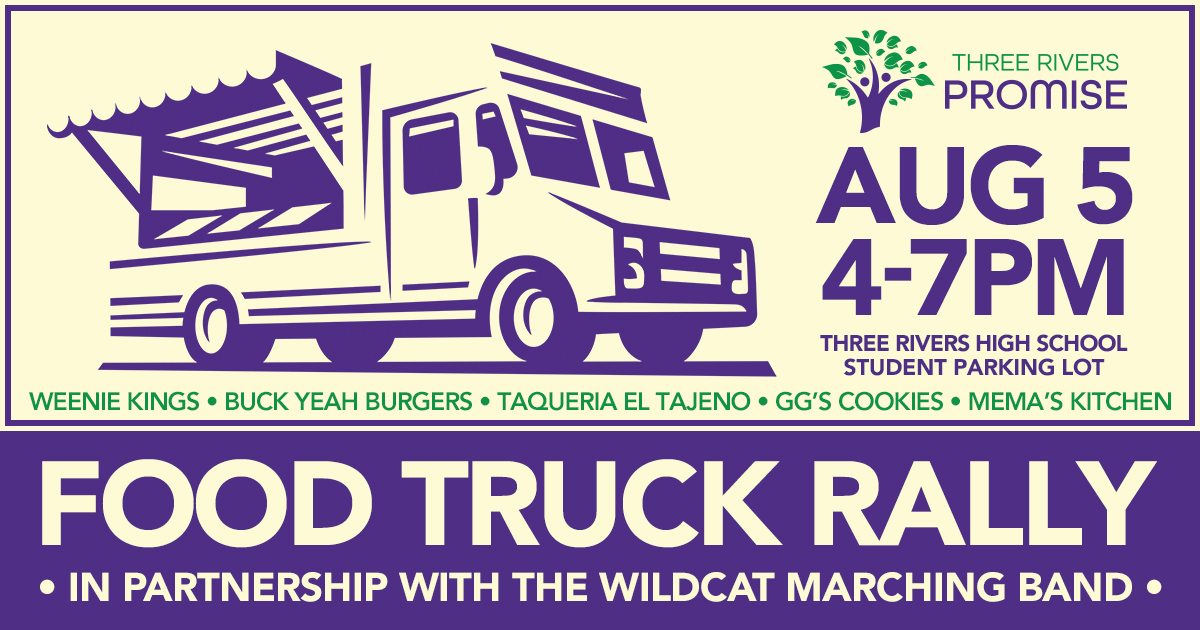 Food Truck Rally – Wildcat Marching Band & Three Rivers Promise
The Three Rivers Promise is teaming up with the Three Rivers High School Marching Band for a food truck fundraiser on Friday, August 5. The rally coincides with the final day of band camp and the end-of-camp concert. Trucks will be set up in the student lot at TRHS from 4-7 p.m.
Vendors scheduled to be on hand include Weenie Kings, Buck Yeah Burgers, Taqueria El Tejano, GG's Cookies, and Mema's Kitchen.
Three Rivers Promise will receive a portion of the proceeds to support the local scholarship program. The organization's goal is to enable Three Rivers High School graduates to attend college or a vocational program without the financial burden associated with post-secondary education.
This event is open to the public, so come out to enjoy a meal, support the Promise, and get fired up by our award-winning Wildcat Marching Band! What could be better?